In the wake of the Sandy Hook shooting, Kim Kardashian signed a pledge to help combat gun violence. She tweeted, "Today, people in Newtown are making the #sandyhookpromise to reduce gun violence. Sign the pledge with me." Over the weekend, however, the celeb posted a photo of a diamond-encrusted handgun. Users were quick to criticize Kardashian for posting the photo, pointing out that she signed the "Sandy Hook promise." She has since deleted the image from her page.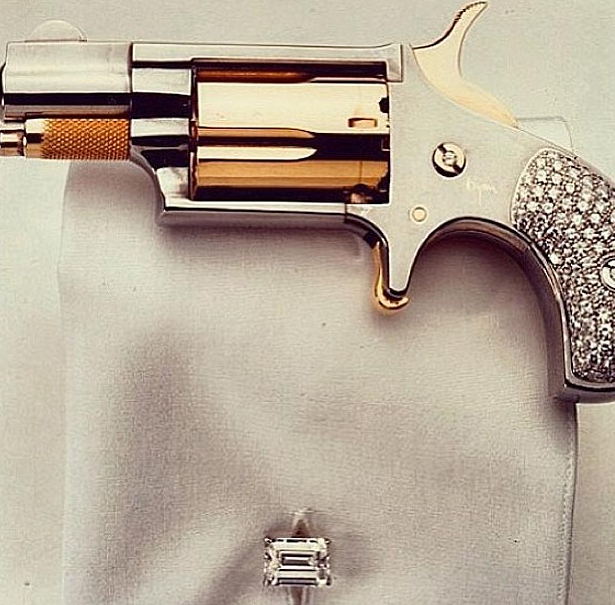 However, this isn't the first time that Kim has proved her liking for firearms.

In August 2012 she was seen grinning as she clutched a Beretta shotgun during a family vacation.

And in June she posted an image of an Yves Saint Laurent plated pistol after her mum Kris Jenner took Kim and sisters Kourtney and Khloe to a shooting range so they could learn to fire a gun after their family store was vandalised.